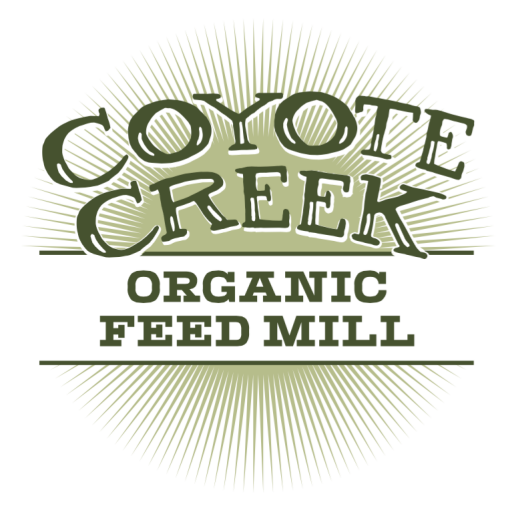 Coyote Creek Organic Farm
On this site we're offering 100% grass fed, grass finished beef. Our beef quality is top notch, our cattle graze in Certified Organic Pasture. We supplement our pasture with Certified Organic and Non-GMO Project Verified alfalfa. We are a 90 acre organic farm located 20 miles east of Austin Texas. We are dedicated to sustainable agriculture and the humane treatment of all farm animals. We are home to Texas' first and still the only Certified Organic Feed mill that sells to farmers all acro
Share this Producer
Click the map to drag or zoom.
Products
This producer doesn't currently have any products listed on MyFarms.
Delivery & Pickup Options
Pickup
Available All Year
Order Minimum: $0.00
Charge: No Charge
Additional Instructions: We sell our grass fed and finished by the 1/2 or whole beef. We charge $4.10 per pound which is a very competitive price especially considering our cattle graze in Certified Organic Pasture and are finished on Certified Organic Alfalfa. A typical beef 1/2 weighs 340 lbs on the hook. Customers get to choose how they'd like their beef cut and processing is a separate charge of approx. $350 per half. Finished cuts per half total approx. 250 pounds and come deep frozen and wrapped cryovac plastic
This producer can have your items available for pickup at:
Click the map to drag or zoom.
Address:
205 Royston St
Smithville, TX
United States
Times:
Sunday, Monday, Tuesday, Wednesday, Thursday, Saturday

6:00 AM–5:00 PM